Activity Report from Bhutan Vol.09
(2019 October - December)

from Pham Huong & Ngo Dung
Khe Nuoc Trong Proposed
Nature Reserve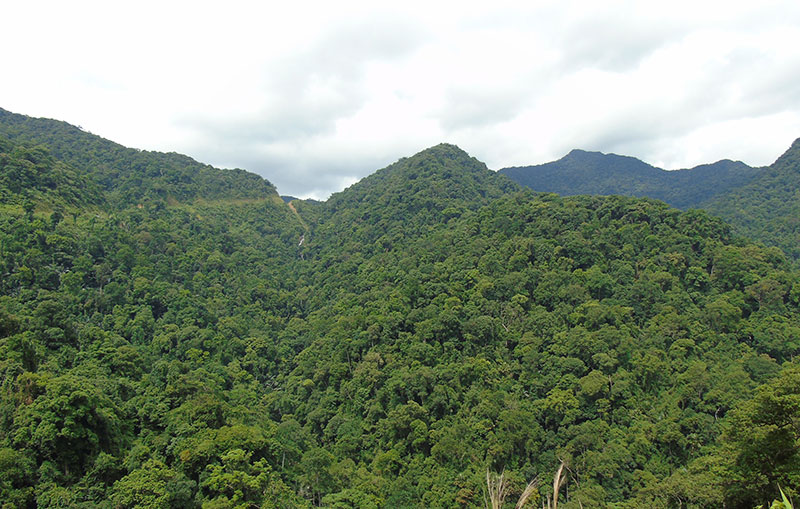 Khe Nuoc Trong forest that will become the nature reserve in 2020
Khe Nuoc Trong belongs to Truong Son Key Biodiversity Area (KBA) and Important Bird Area (IBA) in the Annamese Lowlands Endemic Bird Area in the north-central in Vietnam. It is a tropical forest covering 22,000 ha in the natural forest eco-region and supports the last tracts of least disturbed moist lowlands evergreen forest habitat of outstanding biodiversity values.
Recently, Khe Nuoc Trong has been ranked as the special use forest since the end of 2018. As noticed by the provincial authorities it will be approved as a Nature Reserve by early 2020. As the site officially becomes the nature reserve, biodiversity, wildlife and habitat of Khe Nuoc Trong area will be preserved more intensively.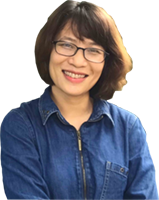 Our Last 3 Months
Environmental Education material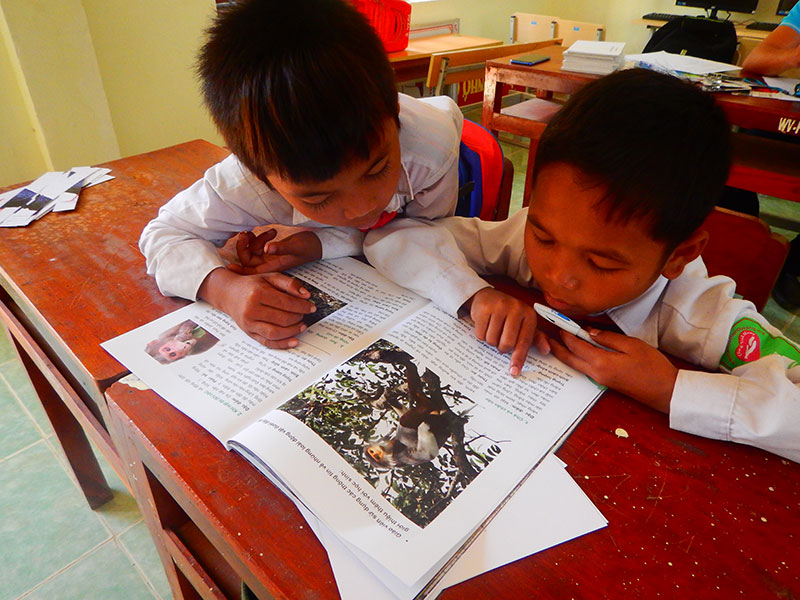 Students in the environmental education class, use the new material
The environmental education materials were handed over to five target schools in mid-October 2019. We also participated two classes using the material when we distributed the materials. We thought the level of this material was suitable for the students and the classes were conducted vibrantly and comfortably. In addition to the guidelines in the material, the teachers also proactively added new games/activities to make the lessons more interesting and easier to understand.
Environmental education events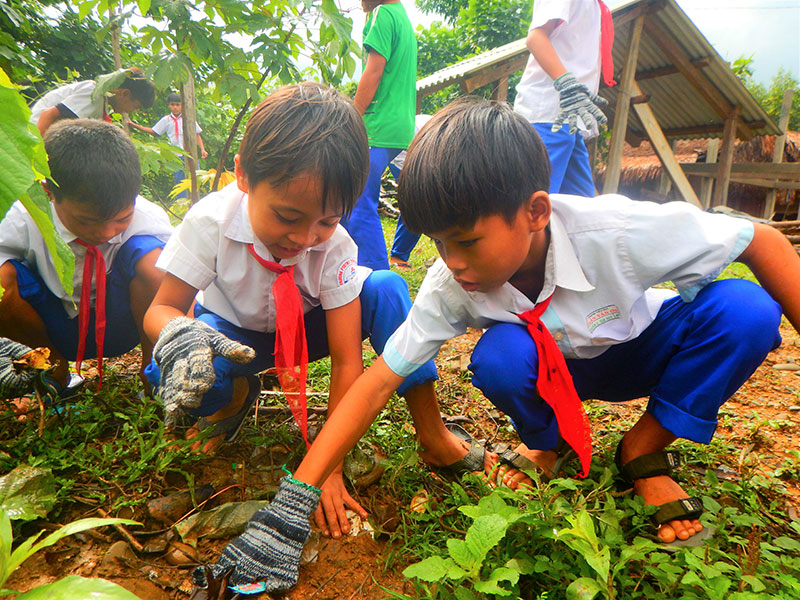 Stundents enjoyed cleaning up activity
In October, 2019, we organized a lot of environmental education activities at schools. The campaign of "Cleaning up" was launched with the participation of about 250 students in early October. In this event, the students cleaned up their schools and surrounding areas, and they have collected about 100 kg of gabeges.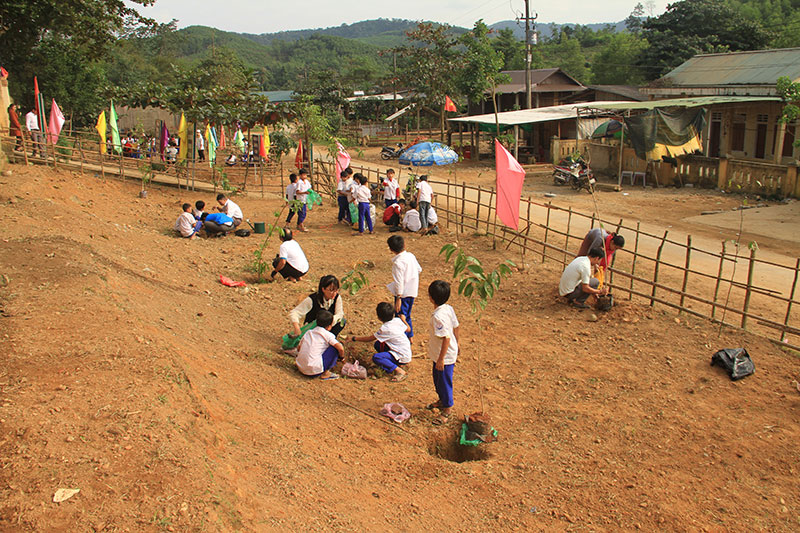 Planting tree
In early October, we also organized the contest: "Learning about the environment" with interesting questions and games related to the environment, plastic waste and wildlife. The contest consists of three parts, the first part is multiple choice questions on environmental and wildlife issues, the second part is a game, the third part is a discussion about environmental issues. "Recycling Day" program was held with approximately 260 participants in late November, 2019. Students learned how to make useful products such as pen boxes, flower pots from old products or plastic waste. Tree planting was organized in early November with about 400 students jointed this activity. The school yard boundaries have been filled with newly planted trees. We hope that these trees is well cared and the schools become more beautiful and airy.
Awareness raising activities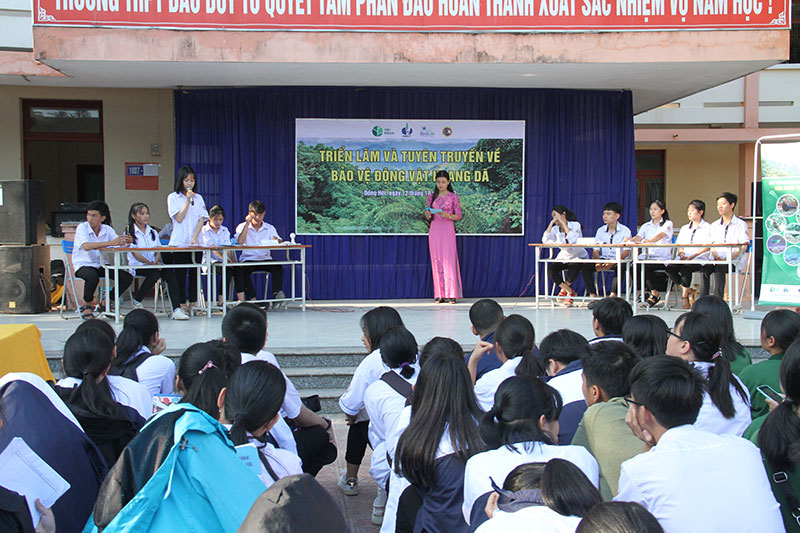 Exhibition at Dao Duy Tu High School
We organized an exhibition to address the importance of wildlife protection at Dao Duy Tu High School, Dong Hoi City in mid-October. More than 1,000 high school students and the school teachers participated the event. The students had an opportunity to understand biodiversity conservation and wildlife through knowledge-seeking contest, debate and exhibited photos and posters. A debate topic "We do not support hunting, trapping wildlife for food and trading with poverty reasons" took place very lively and thrilling.
Intern from Japan
In mid-October 2019, a Japanese internship had started working for our project for 5 weeks. She helped some environmental education activities at the target schools. Despite of a short period of time, we had the opportunity to learn from each other and exchanged our cultures.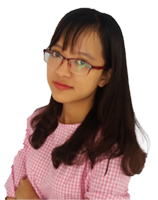 Our Next 3 months
We will assemble all related materials that we have developed and used in the Eco club activities, exhibitions, Red-shanked Douc Langur trips. These documents will be used for environmental education purposes later. Also, as the project enters the closing phase, we will hold the summary meetings at five target schools.