Activity Report from Indonesia Vol.07
(2019 April - June)

from Makoto Yata
Harvest Season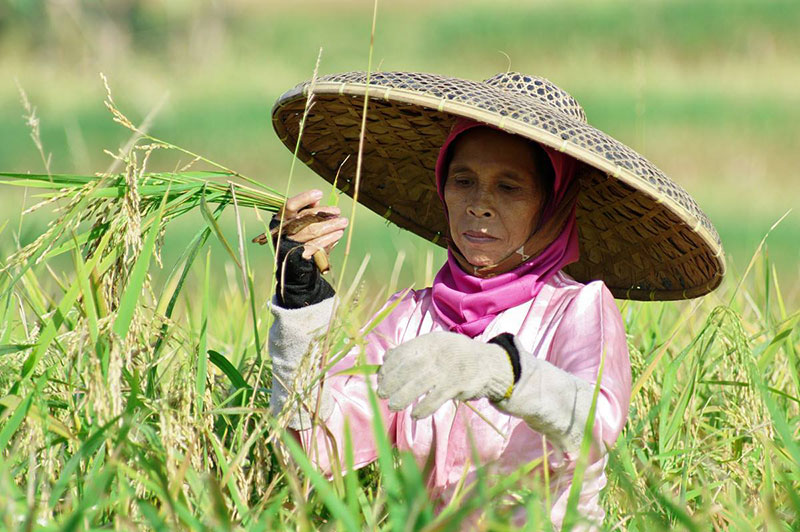 Rice harvesting with traditional style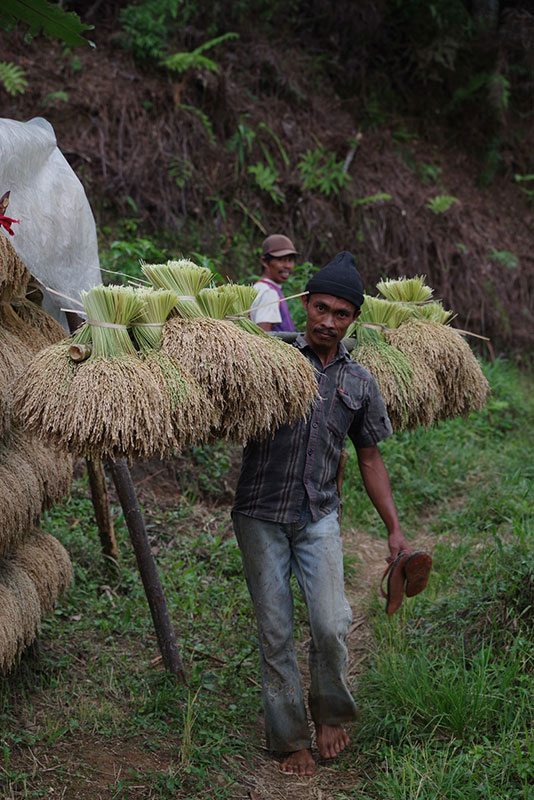 Farmer carrying reaped rice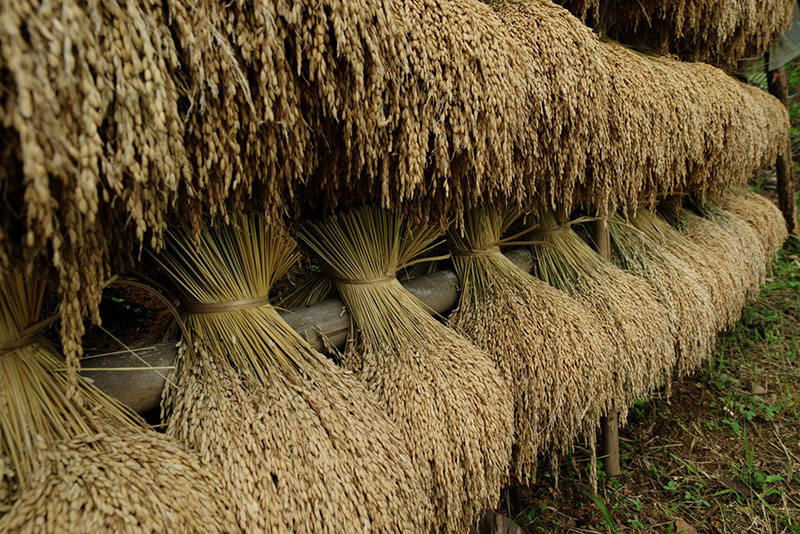 Drying harvested rice
In the middle of May, Marasari village celebrates the season of rice harvesting.
In this season, many villagers gather on the rice terrace in the early morning, and harvest rice together. There are 12 species of rice planted in the village. All of them are traditional rice species, and the way of harvesting is also traditional, which cut only ear of rice plants.
In Indonesia, the variety of rice has been developed and modern agriculture has been introduced. After that, the traditional way of rice harvesting has almost disappeared.
Under such circumstances, rice cultivation in Marasari village still retains its traditional style, and it can be said that it is culturally very valuable.
As a part of the ecotourism project, promoting traditional rice cultivation left in Marasari village is one of our important mission.
As a promotion tool, we made a short footage of rice harvesting in rice terrace of Malasari village.
We hope that people get interested in SATOYAMA culture after watching the footage, and they actually visit and enjoy Marasari village.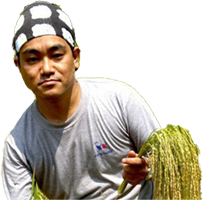 Last 3 month activities: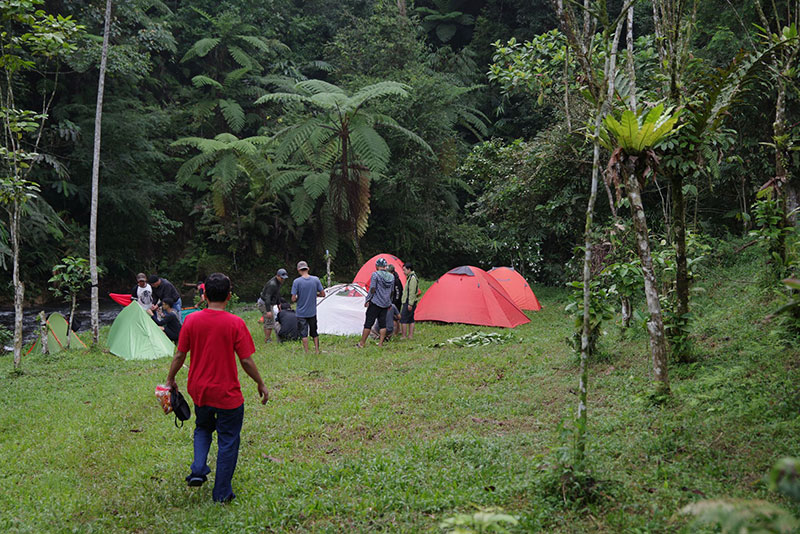 Visitors enjoying the camp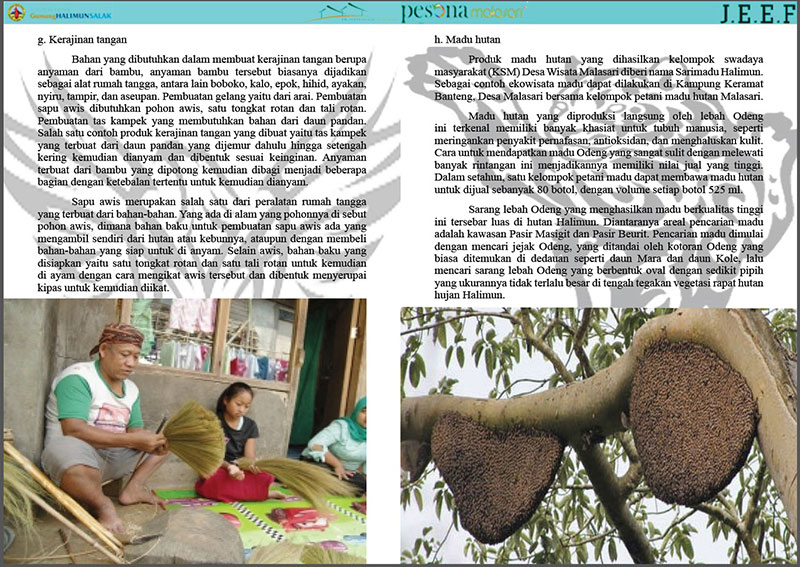 High school students from the metropolitan area
Increase of visitors and job training
As a results of our promotions, many tourists are coming to Marasari village.
Especially, this year, during the long holidays after Ramadan, there were more than 1000 visitors.
The young people in the village, who were working as guides, had a very busy time.
Most of people visit Marasari village on a family basis trip only for taking a walk around or taking photos, but recently the number of "group visitors" are increasing.
The purpose of the visit of Marasari village totally depends on people. Some groups enjoy outdoor experience, university students do club activities, junior-high or high school students have outdoor classroom. But, the number of visitors, who do homestay, tends to increase.
As Marasari village tourism is widely known, the number of people, who visit the village to take movies and upload to SNS, are also increasing.
By attending many tourists, young guides were able to get precious experience as on-the-job training. "How can we convey to people the appeal of the village?" Young people are continuing their training to become better guides through trial and error.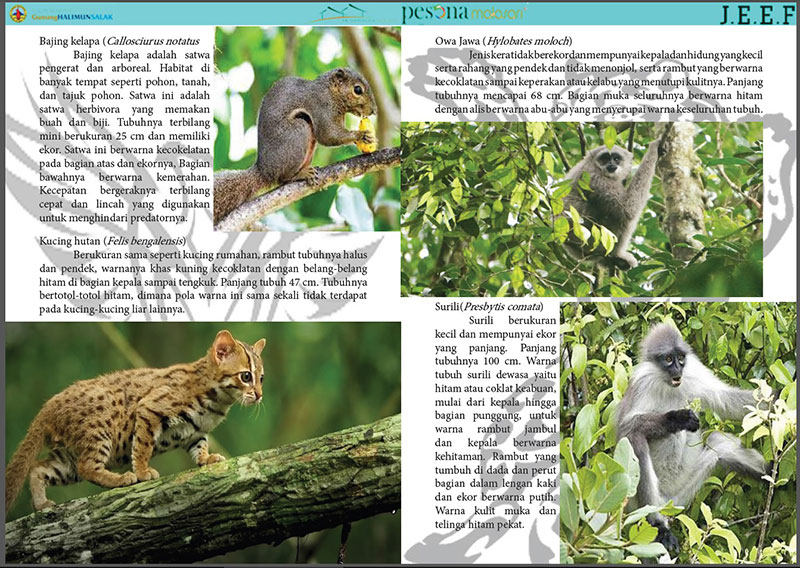 Contents of guidebook (wild animals)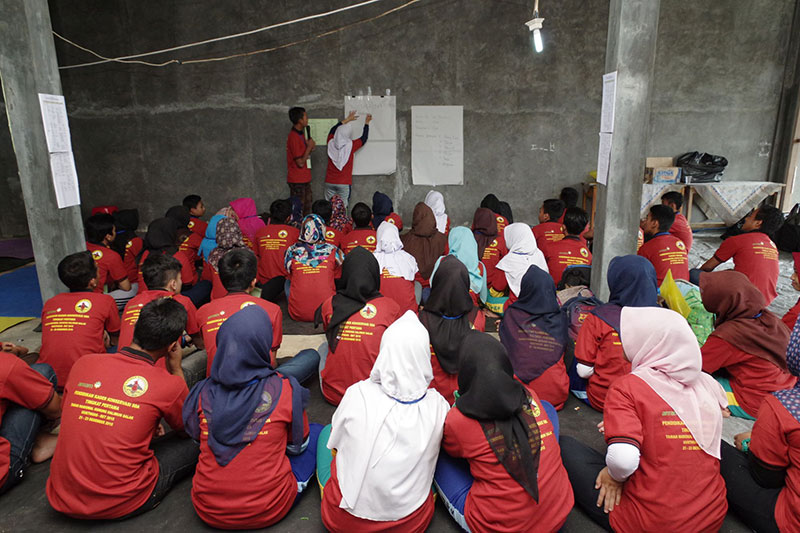 Contents of guidebook
(Traditional Culture in SATOYAMA)
Making a guidebook
We are in the final stage of creating a guidebook. This guidebook is for introducing nature and SATOYAMA culture of Malasari through ecotourism programs.
The contents of the guidebook have been almost finalized and are currently in the process of text proofreading. We are looking forward to the day providing high-environmental-education-value program by utilizing the guidebook.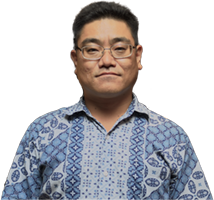 Our next 3 month activities
• We will complete guidebook and carry out training of interpretation to local guides.
• In August, we will invite a group of university students from Jakarta metropolitan area who interested in environmental conservation. As an environmental education package of ecotourism program, it is expected to be an important event to improve the interpretation skills of biodiversity and SATOYAMA conservation in Malasari village.