Activity Report from Vietnam Vol.06
(2019 January - March)

from Pham Huong & Ngo Dung
A new year has just begun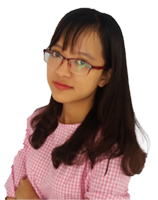 "Spring Wish" festival at Vietnamese primary school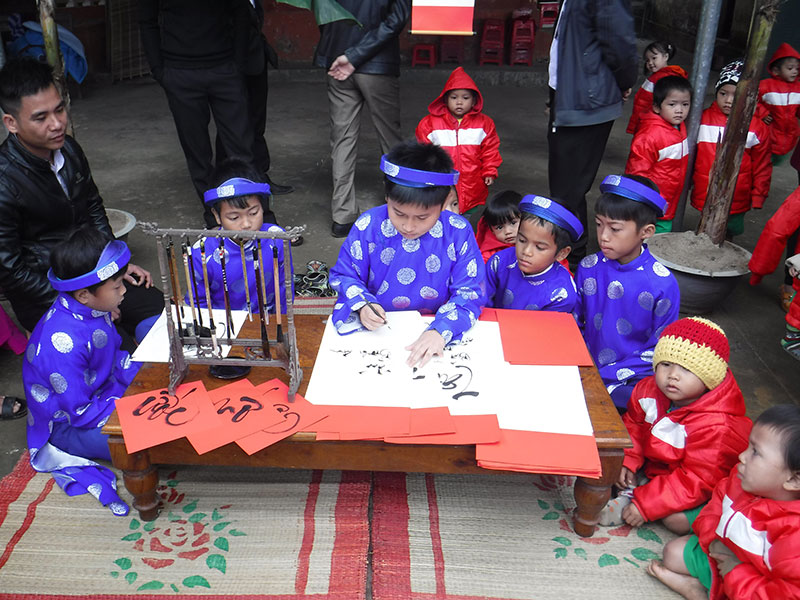 Students tried old fashioned letter writing
during the Spring Wish festival
Before and after the "Tet" holiday - Vietnamese traditional Lunar New Year occasion, various events and festivals organized throughout the country. At Vinh O primary school, the students had the opportunity to join a very interesting festival called "Spring Wish" on January 2019.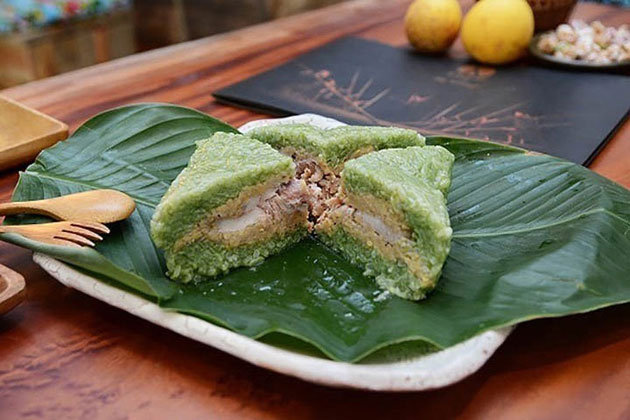 Chung cake is a traditional cake in Vietnam
On the day, the students participated athletic events, old letter writing and reading, and making Vietnamese traditional cake "Chung". Making and eating of "Chung" cake during the Tet holiday is a well-preserved tradition of Vietnamese people. It is made from very familiar ingredients of sticky rice, green beans, and pork. It is wrapped in green leaves and boiled for a long time on Lunar New Year's Eve. As told by the legend, "Chung" cake is the symbol of Earth because it combines all unique ingredients of Vietnamese agricultural products. Although the Chung cake can be tasted all seasons now, it is an essential element of the family altar on the Tet as the way Vietnamese people show their respect to the ancestor.
By organizing these meaningful activities, the teachers of Vinh O primary school hope to preserve the traditional fondness of learning and cultural values for the young generation.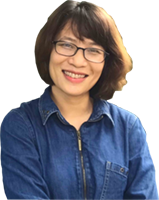 Our Last 3 Months
Environmental Education Club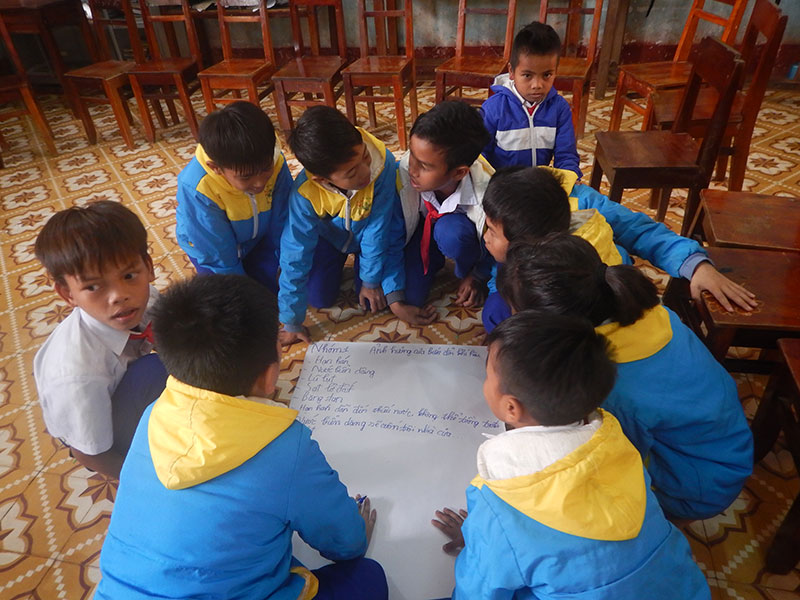 Students discuss about the consequences of climate change
The project continued to carry out monthly club activities. Last three months, we had 15 visits to five schools for teaching and raising awareness of club members. Topics were climate change, organized tree and flower planting, and nature discovery. As a result, most of the students have understood better about causes and consequences of climate change as well as actions to responding to climate change. We have planted flowers and trees, each club has one small flower garden to look after. The students were excited about exploring plants and insects in their surroundings, and they became more appreciated towards the nature.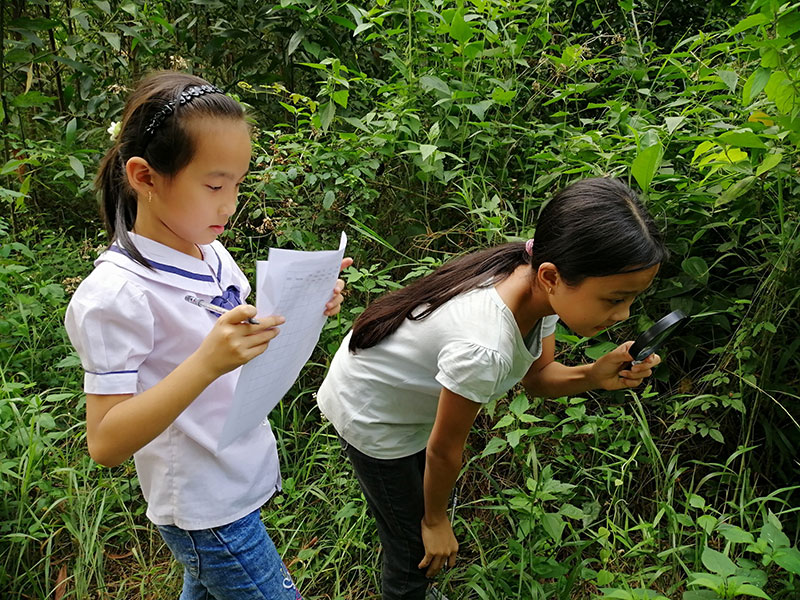 Students explore nature
In general, the attitude and awareness of school children have gradually changed and improved. Most of the club members were more aware of their responsibility to protect their environment. Also they are frequently communicating with other students at schools to convey environmental education messages. Moreover, through extra-curricular educational activities as well as Monday school assembly, all the students have become familiar with the contents of all themes.
Capacity building for teachers and young staff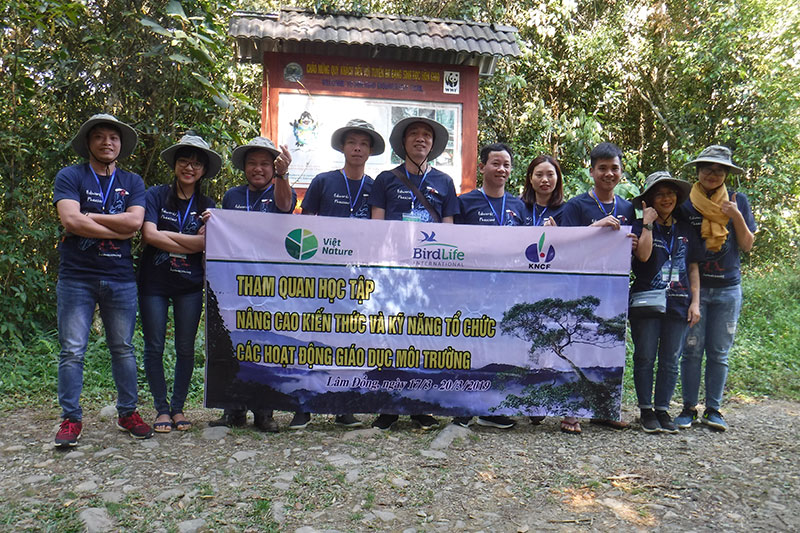 Study tour to Bidoup National Park
From 17th-20th March, we organized a study tour for teachers in five schools and young staff of the SATO YAMA UMI Project to improve organizing environmental education activities at the Ecotourism and Environmental Education Centre, Bidoup Nui Ba National Park, Lam Dong province. The participants observed environmental education modules and activities developed by National Park officers for local students. They learned about biodiversity by visiting a national forest to understand more about the interaction between people and nature, and the eco services that forest provides to human life. After the trip, all participants expressed their high appreciation to the program since they had obtained the opportunity to widen their sights and learn practical lessons for their EE club activities.
Workshop for developing EE material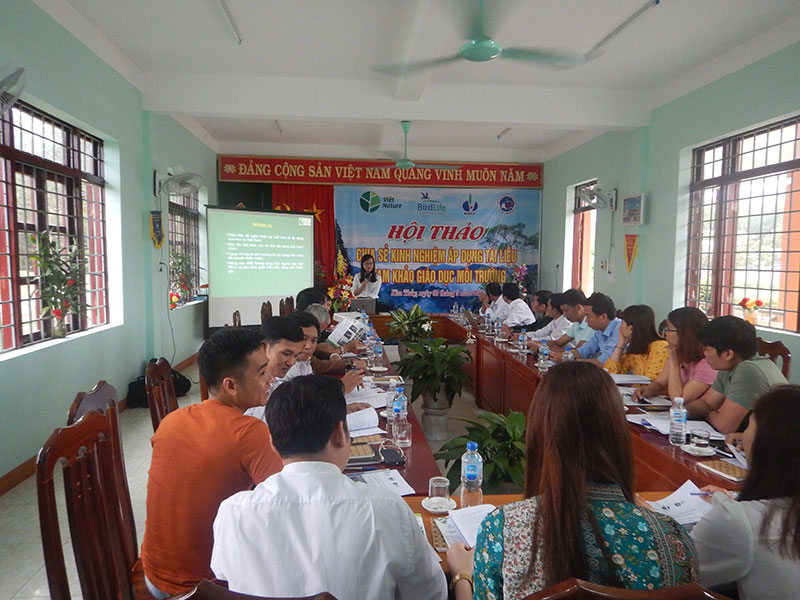 Workshop on the EE material
On 5th March, we organized a workshop at Quang Binh province with 25 participants including principals, teachers and EE club managers from five schools. The aim of the workshop was to share experience in teaching and applying the EE material to the school educational program. All the participants have agreed with the content of the material which will be taught at extra-curriculum lessons.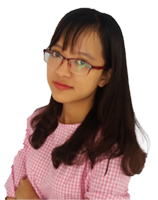 Our Next 3 months
We will be very busy for the next 3 months with the following planned activities:
April
We will continue visiting and supporting EE clubs to carry out the last theme of "Green forest" by organizing a drawing competition in each school. Besides, we will organize "Red-shanked douc langur watching" for urban youth at the project area.
We will look for an appropriate supplier for designing and publishing the EE material. Furthermore, we are planning to organize some short-training courses on communication and video making skills for conservation leaders and project staff.
May
We will have summary meetings with EE clubs to summarise the activities and review levels of student and parent understanding in environmental issues. The films made by EE clubs will also be shown at the meeting. The contents of the film are their activities and surrounding environment. We will also provide books to their libraries for environmental education program.