Activity Report from Bhutan Vol.01
(23/03/2018)

from Ugyen Choden
We celebrated the 19th Annual
Black-necked Crane festival
in Gangtey Gonpa, Phobjikha!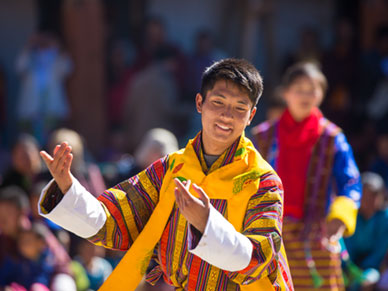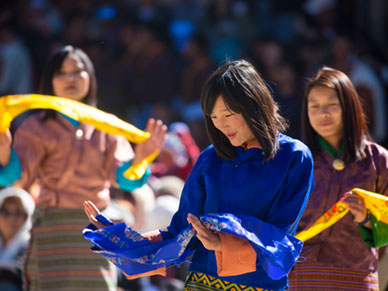 Students from different schools of Phobjikha danced at the festival
Gangtey and Phobji is one of the largest high altitude wetlands in the country, hosting more than 300 Black-necked Cranes (Thrung thrung karm) every winter. It is also the largest wintering BNC habitat in the country. Gangtey and Phobji has been recently declared as a Ramsar wetland in acknowledgement of its ecological significance. Traditionally, Black-necked Crane is revered as heavenly bird and has sacred identity in Bhutanese culture. For this reason, in Gangtey and Phobji, the crane is respected and people have lived with the cranes for generations. The Annual Black-necked Crane festival is celebrated the arrival of the species in Gangtey Gonpa, every November. Please have a look at the video showing the festival in 2017.

Our Past Three Months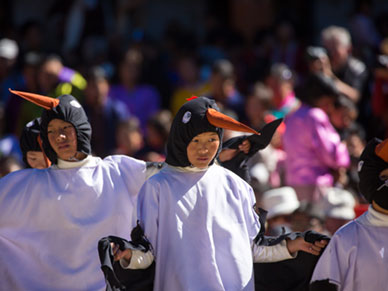 Crane dance performed by Phobjikha Central school students.
It was the highlight of the festival
During the last three months, we were able to work on the human resource allocation, finalize the MoU among three organizations. In addition, we have been able to clearly distribute the job responsibility and the youth leaders (Ms. Ugyen Choden) has been oriented on the job responsibility. We have been also able to draft concept note for the production of video on Black-necked Crane, wetland conservation and its linkages on the livelihoods of the Gangtey and Phobji communities, currently we are working on the script of the documentary which shall commence its production soon.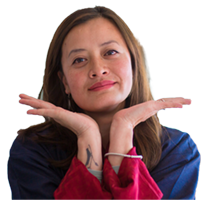 Our Next Three Months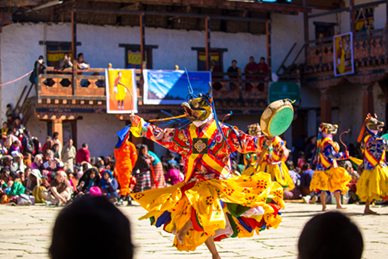 Mask dance performed by the monastic institutions
For the next three months, we will have the script ready for the documentary and by the first week of February, we plan on visiting Grangtey and Phobji for the first shoot of the Black-necked Crane and the wetland. We will also visit the schools and interact with the students. We will mostly focus on the education and public awareness material development during the first quarter of the year.

Challenges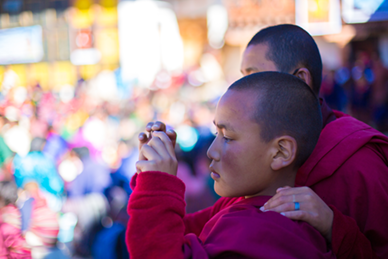 Monk watched the festival from the gallery
As such there is no major challenge faced till date, however for the 2018, since we have national election in 2018, which could possible hamper implementation of project activities. Therefore, some activities involve community gathering might be difficult to conduct until the elections are over in September 2018. We will try to focus on those activities which does not require community engagement implementable activities.