Activity Report from New Caledonia Vol.04
(2018 July - September)

from Mael Imirizaldu (CI New Caledonia)
Getting real with the Genetic!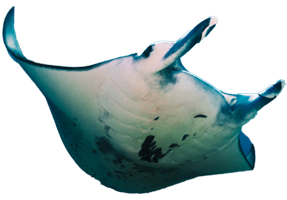 Project Update
Our third quarter 2018 was dedicated to field operations. After staying on hold for a couple of months the time for our team to get organized for our operations at sea, we finally got there! Hugo our PhD student together with the team from the Aquarium and the University spent a total of 12 days at sea all around New-Caledonia and came back with our first genetic samples as well as confirmations of new important sites for Manta conservation.
Our strong effort to communicate earlier this year launched a momentum that we were able to maintain through our various platforms and more and more people are now aware of the Manta initiative in NC. Additionally, community meetings where held prior our field operations and as a matter of fact, our meeting in Touho with the customary authorities of the Districts in the area confirmed our joint interest in this study and work for the Conservation of Manta.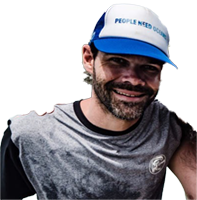 Last 3 month activities:
Photo Identification
Taking pictures of Manta's belly is always good fun when interaction with the animal is good. Taking photo ID is not about chasing the Manta but rather get her trust and eventually let her approach if she's confident enough. And after the dive, the fun continue as a photo ID is a lot of information and you may learn that the animal has been seen before, sometimes in other places, maybe have a name or even better may be named by you.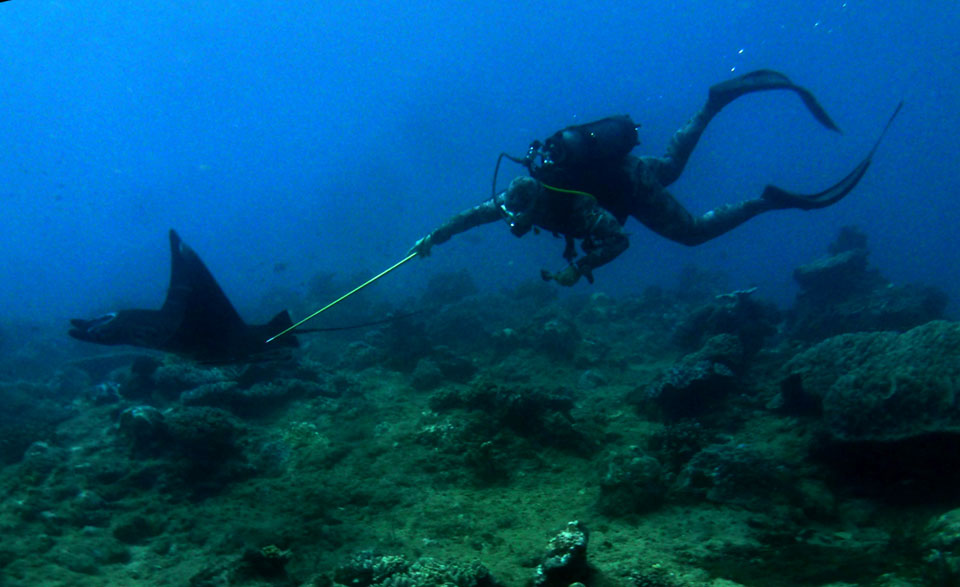 Manta tagging
As our team keep up the effort to communicate and with our facebook page growing in number, people are getting hooked to this Manta ID game and our data base is growing up. Since our last update, 22 new Manta individuals where identified bringing the total to 305 known individuals ground New-Caledonia. Believe it or not but we also spotted some Oceanic Manta's! Amazing! We now have 4 oceanic Manta individuals in our last and who knows, maybe they will be spotted along some of our neighbours' coastlines?
Please visit our Facebook page (https://www.facebook.com/initiativemantaNC/) if you want to know more about our Manta and if you have the chance to dive around NC and make some pictures of Manta, please post it!
Education and Field work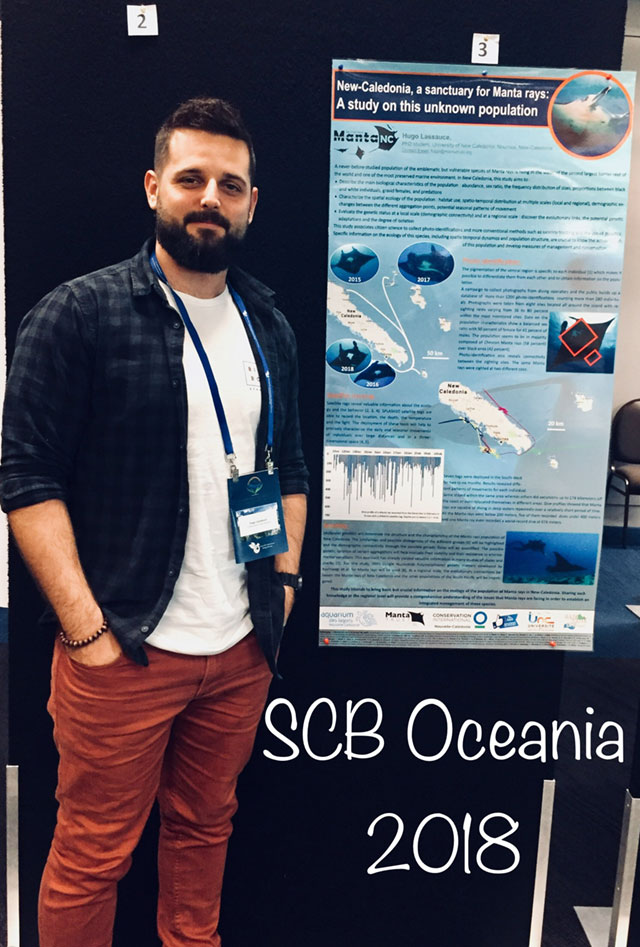 Hugo Lassauce
This last quarterly was full on! So right after he came back from the Society of Conservation Biology Oceanian congress in June 2018 in Wellington NZ, Hugo presented a poster of his work on Manta at an Award event for the Doctorial school and got rewarded.
The time for our teams from CI, University of New-Caledonia and the Aquarium des Lagons to get organised and Hugo was already exploring sites over Koné, Pouembout, Nouméa and Touho. Our objectives here were to verify that those sites are indeed Manta spots as they come out from our initial survey and if so, collect photo ID's and genetic samples.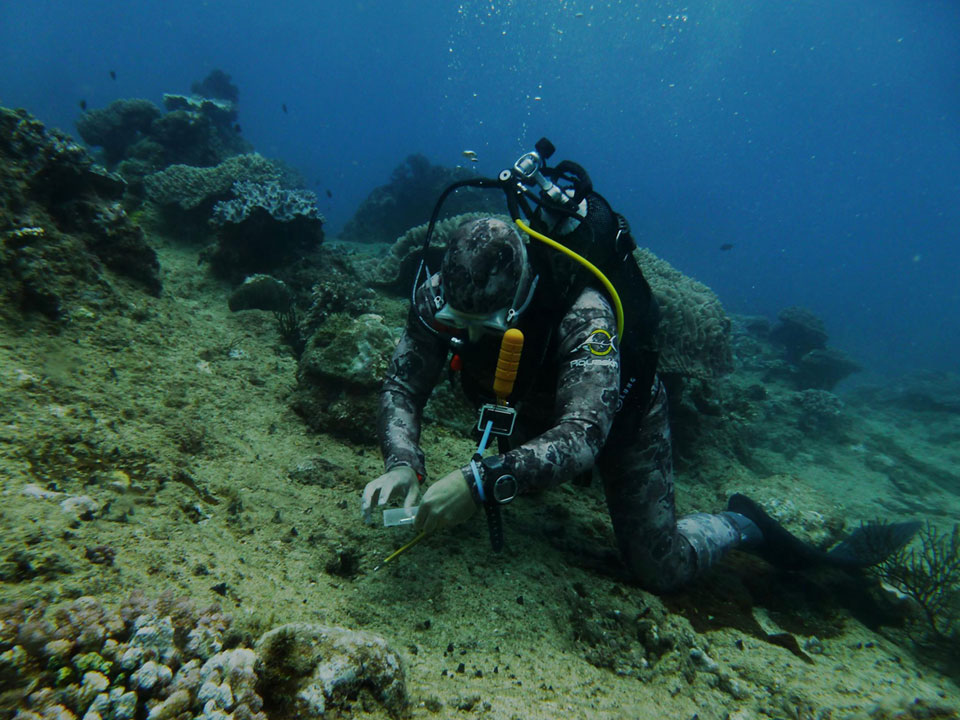 sampling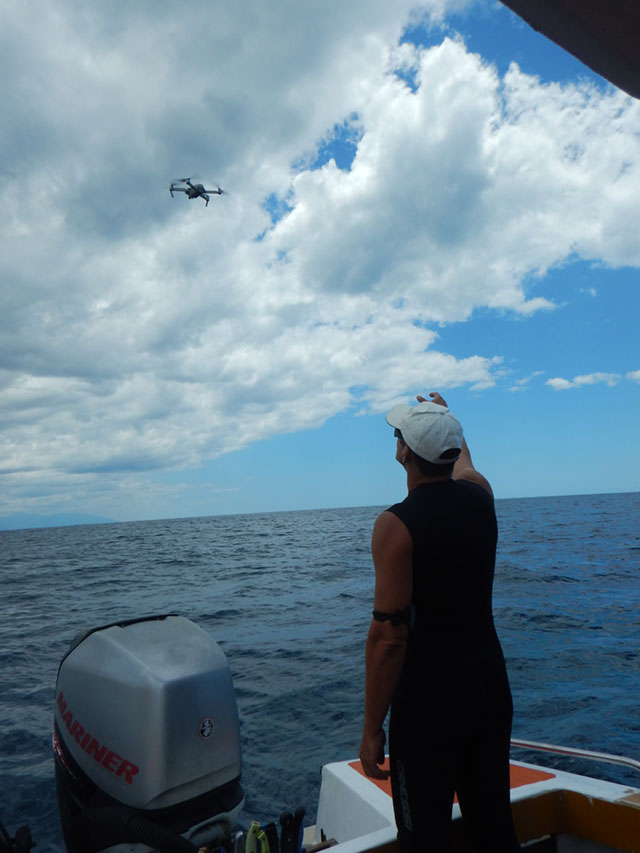 Drone
With a boat, a couple of GoPro cameras, a drone and some diving gears, the chase was open! And depending on the conditions (wind, current, visibility), finding Manta isn't an easy thing even if you have eyes in the sky and underwater. Arriving on a site, usually the drone helps to overlook the whole area and identify individuals from the surface. If the drone doesn't provide any clue on finding the Manta because of poor water visibility or strong wind, our team jumps in the water and prospect the area. It can take sometimes up to 2 or 3 tries to find the animals and sometime the all-day flies by without any Manta to be spotted!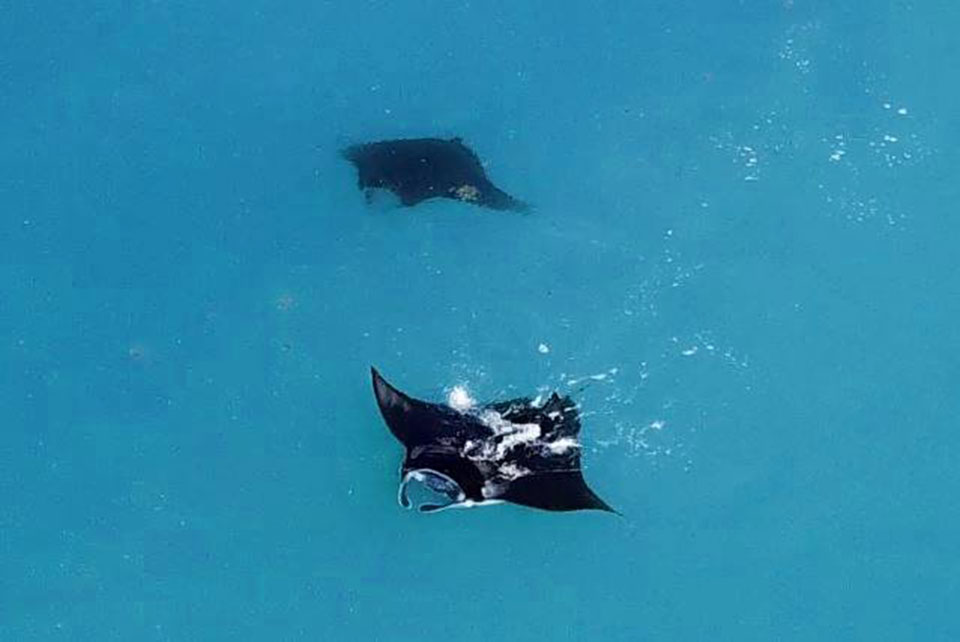 Mantas
Lucky this time, Hugo was able to spot them on many occasions and sometimes in group of up to 10 individuals offering great opportunities for our operations (photo-ID and genetic sampling). Yet, when the Manta are spotted, staying in the visibility range, swimming sometimes against strong current and getting close enough to the animal so we can work is a real challenge as you can imagine!
So far, we were able to confirm two new Manta spots in Touho and Kone. Further explorations will be needed to confirm the full size and shape of those sites as well as better understanding under which conditions (current, tide, wind, etc) they "work".
We can definitely say that those first missions were successful as they allowed us to identify and confirm two new sites of importance for Manta rays, provided 32 new Photo IDs and allowed the collection of our very first 15 genetic samplings!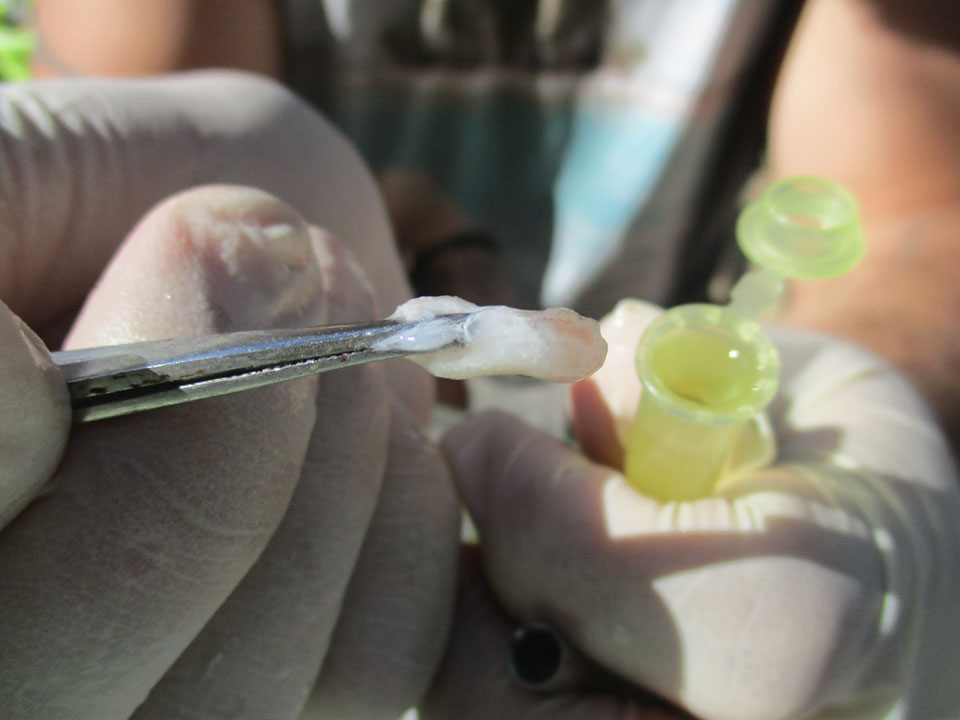 Genetic sampling
COMMUNICATION
Remember, our movie "New-Caledonia, Mother of the Coral sea(https://www.youtube.com/watch?v=-EYOwk6SjF8&t=92s)" is still out. So far, we're reached a total of 16.900 + views online and now our project is listed to 15 international festival in Australia, New-Zealand, Hong Kong, U.K, France, Italy, Canada! The film was listed as a project for the IYOR (International Year of Reef) 2018 and has been featured as such in different events. Click it, watch it and if you like it, share it!
Our Facebook page is growing in number and we just reached 400 peoples. Some of our followers are great contributors to the project, sharing their own underwater or drone footages of Manta all around NC making our work progress very well.
The last late-night opening was held at the Aquarium des lagons early July and welcomes 400 people. A last opportunity for the public to learn more about Manta during our talk and before the next exhibition next year.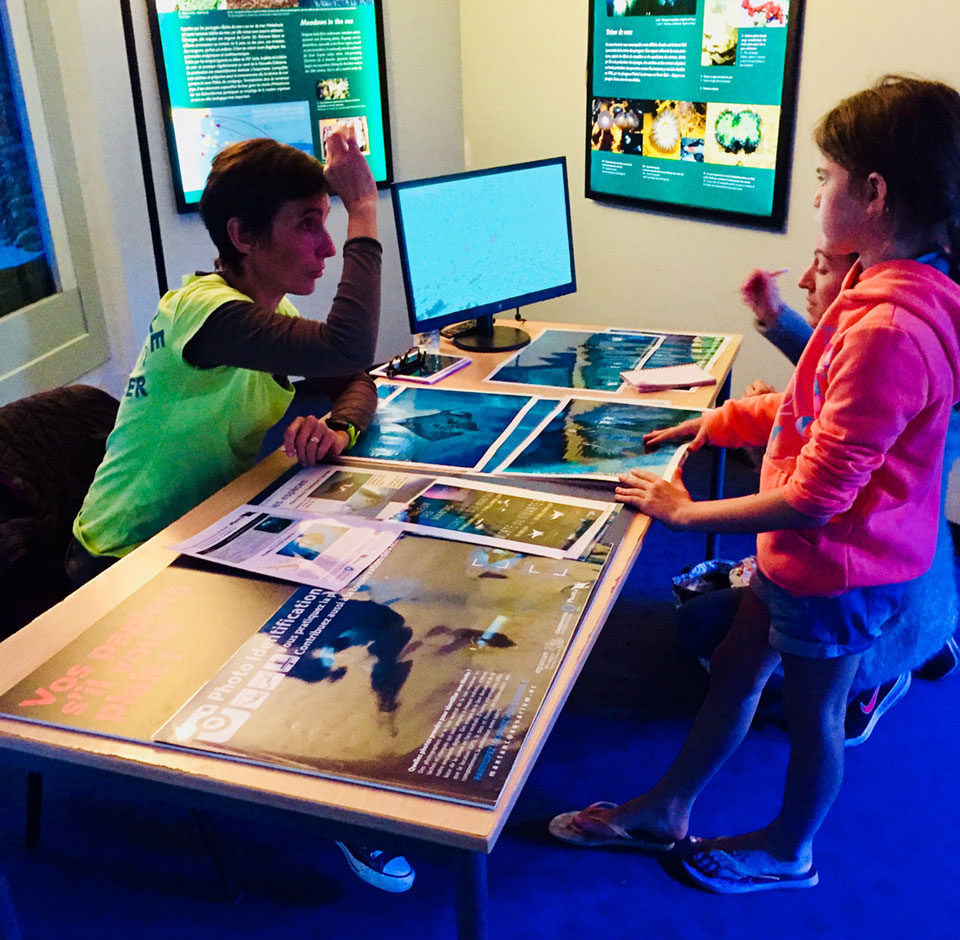 At the Aquarium des lagons
Our Newscast report for the first half of 2018 was finalized in both French and English version so a greater public can learn more about Manta from NC. The document was shared amongst 150 contacts, including dive operators, partners, underwater photography groups and managers. If you're interested, please have a read : Rapport semestriel S3_2018 ENG.pdf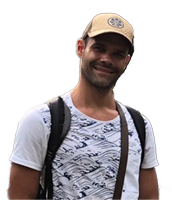 Next 3 month activities
For the next 3 months, our team will keep concentrating on the fieldwork with additional operations in Noumea, Touho, Ouvea. For his PhD, Hugo needs at least 15 genetic samples per site so the chase for more Manta will continue.
One awesome news is that our team was able to secure 5 additional satellite tagging. This mean that soon enough we are going to be able to deploy new tags on Manta and learn more about their daily movements, so exciting!
Meanwhile, we will work on securing a partnership for the genetic analysis with the University of Auckland.
Finally, we will finalize a communication plan for 2019 so we make sure our actions further contribute to the better understanding and greater conservation of our Manta.
Thanks for your support.