Activity Report from New Caledonia Vol.08
(2019 July - Septmber)

from Thomas Auger (CI New Caledonia)
Last bubbles before lab work!
The third semester of 2019 was focused on Manta tissue sampling, youth awareness raising and the start of genetic analysis at the University of Auckland.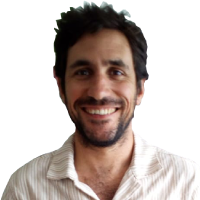 Last 3 months activities:
A few "treats" while wrapping up the tissue sampling in Ouvea!
Hugo led a last field trip in Ouvea in order to complete his Manta tissue sampling.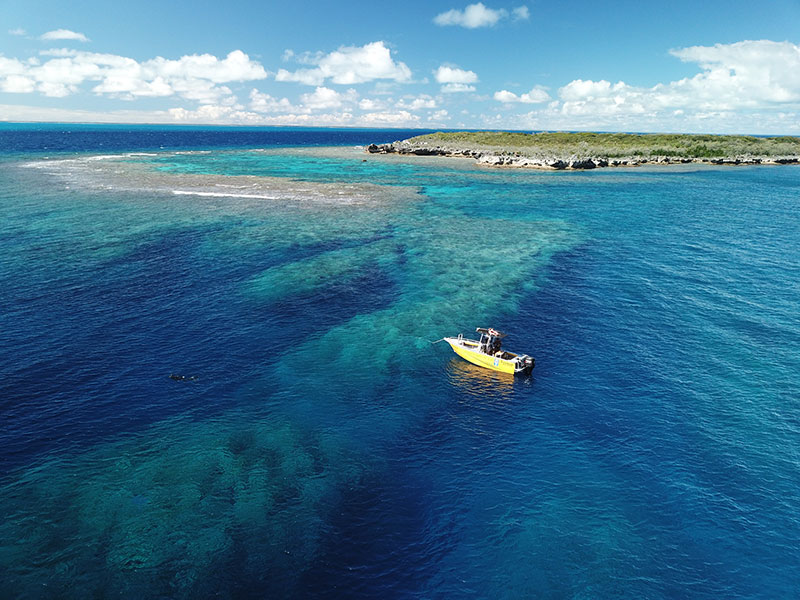 Between the islets of North and South Pleiades of Ouvea only very few Mantas were seen on the many cleaning stations. Patience and perseverance were needed to collect enough samples.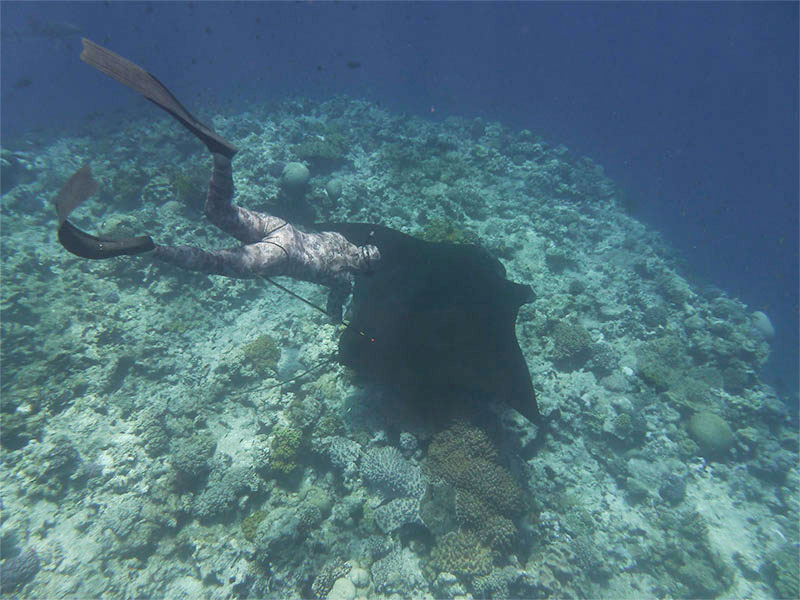 Hugo and his teammate were blessed by the presence of Humpback whales and by an oceanic Manta (Mobula birostris).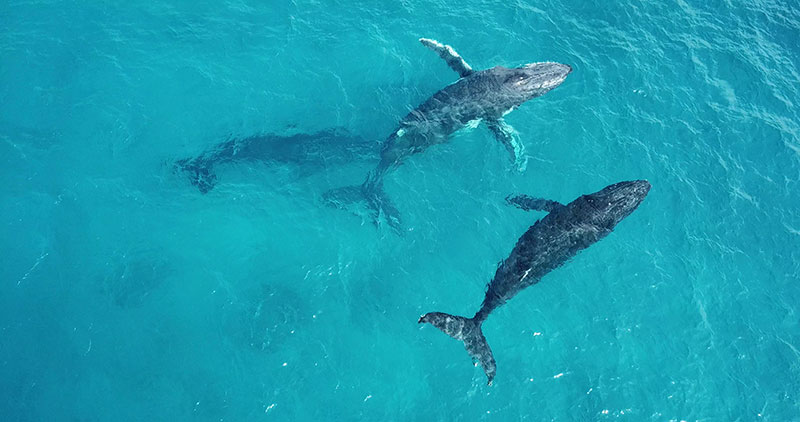 Oceanic Manta!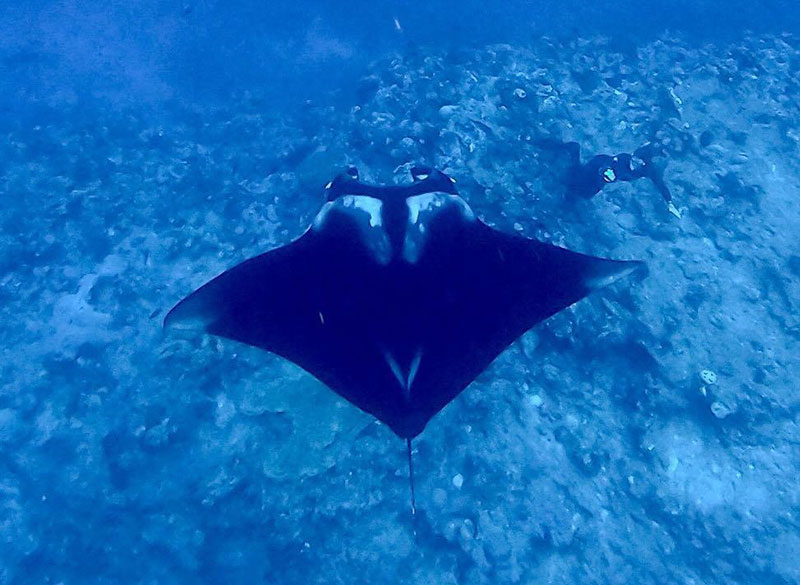 An oceanic manta ray was sighted and a sample was collected. This species, which can measure up to 8 meters wide, is rarely seen in New Caledonian coastal waters, yet three individuals were observed in Ouvea over the last months.
Laboratory analysis in Auckland University
Hugo is hosted by the University of Auckland in New Zealand where he is leading the genetic analysis of his Manta tissue samples. He will also be analyzing tissue samples from Australia and Fiji in order to discuss regional connectivity.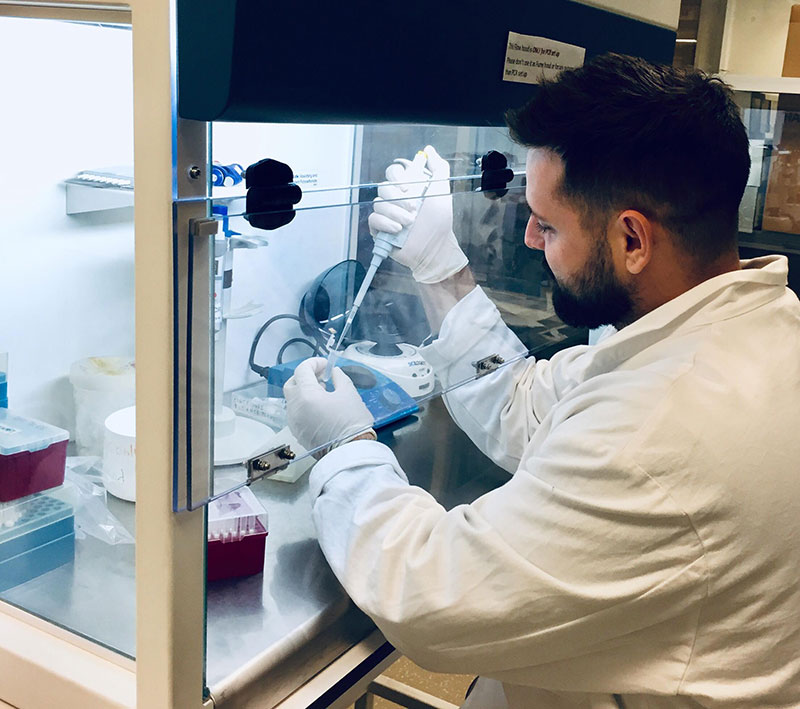 Photo identification in progress
This part of the PhD field work is still ongoing with the great support of volunteers that take pictures of the Mantas' belly and report them via the Manta Initiative Facebook page. In the past three months 16 new Manta individuals where identified out of the 57 photo ID messages sent by followers. This brings to a total of 344 known individuals around New-Caledonia.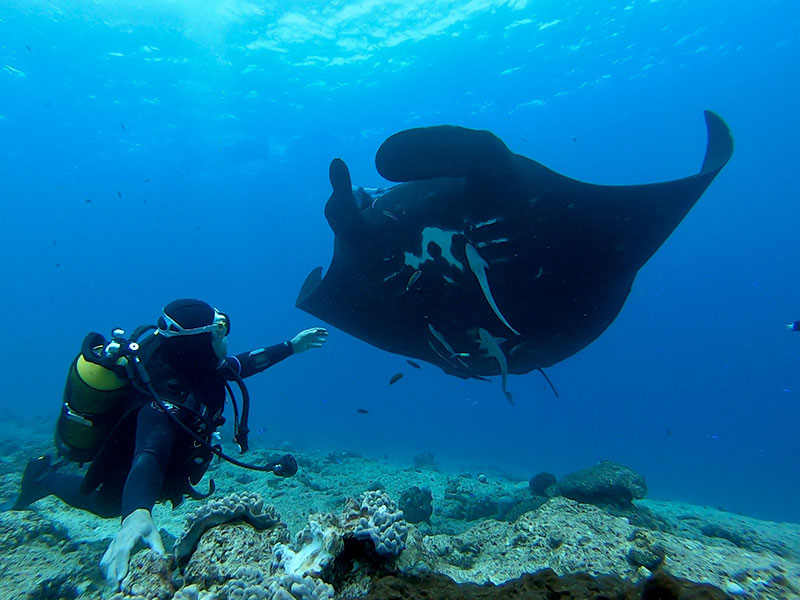 The Manta Initiative still needs your support, so do not hesitate to visit our Facebook page if you want to know more about our Manta and if you have the chance to dive around New Caledonia and make some pictures of Manta, please post them!
Initiative Manta en Nouvelle-Calédonie
New Caledonia Manta Initiative at the Eco-citizenship Day in Touho!
On August 7th, the Eco-citizenship day was held at Augustin Ty High School in Touho. The Manta Initiative was invited by the Hô-Üt Association to participate in this event. High school students who already knew well Manta rays showed strong interest in this culturally important animal. This was a fantastic opportunity for the Manta Initiative to share our knowledge on the Manta rays of Touho and elsewhere.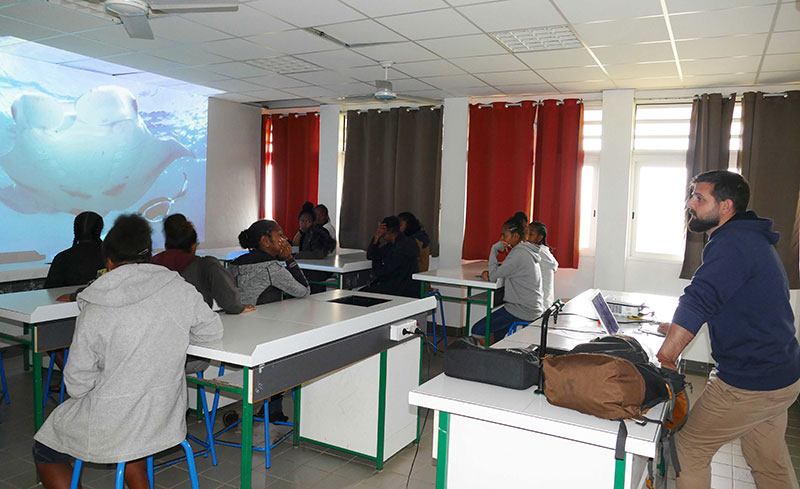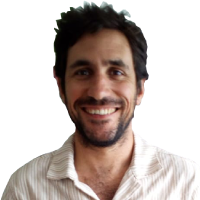 Next 3-month activities
For the next 3 months, Hugo will focus on the genetic analysis in association with the University of Auckland. A scientific paper should be submitted on some exclusive Manta behavior data collected by Hugo thanks to satellite tagging. A manta awareness raising educational tool should be developed by the Manta Initiative in association with the Aquarium of Noumea.
Thanks for your support!