Activity Report from Vietnam Vol.04
(2018 July - September)

from Tran Ly & Ngo Dung
September is the month
with full of fun!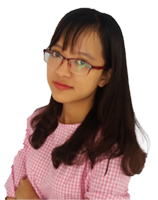 Students are back to schools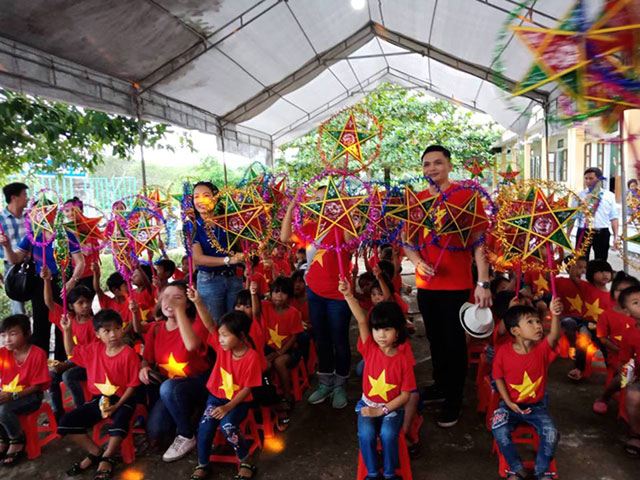 Mid Autumn Festival
Students have been back to schools after 3 months of the summer holiday. Local schools in the remote areas face many difficulties. This is a time for these students to get new uniforms, textbooks and school supplies from some organisations as supports. At the same time, there are many national events in September such as the National Day, the New School Year Celebration and the Mid-Autumn Festival that students enjoy.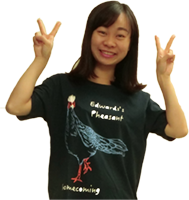 Our Last Three Months
After the 1st trial teaching in April 2018, we have modified the material based on comments from schools teachers and Japanese experts to prepare for the 2nd trial teaching. Staff from Japan Environmental Education Forum and BL Tokyo visited 5 schools (3 main schools and 2 branch schools) with us in early September to help finalising the environmental education manual.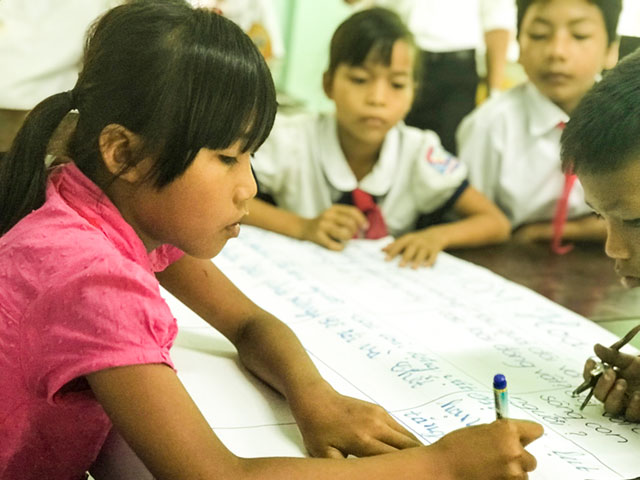 Students working on a handout in the trial teaching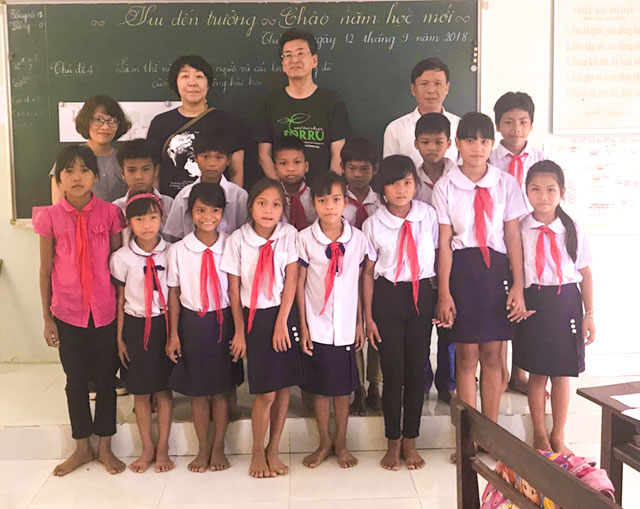 Students in the trial teaching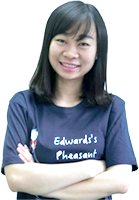 Our Next Three Months
We are planning to finish editing the content of the environmental education materials to get feedbacks from schools and experts from Japan. We also want to integrate some animated cartoons as supplemental for the environmental education program.