Activity Report from Samoa Vol.02
(02/05/2018)

by Schannel Van Dijken and Maria Fiasoso Sapatu (CI Samoa)
With respect for Ancient Polynesian…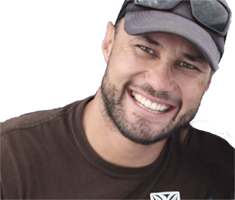 3 month's activities (activity digest)
Traveled to New Zealand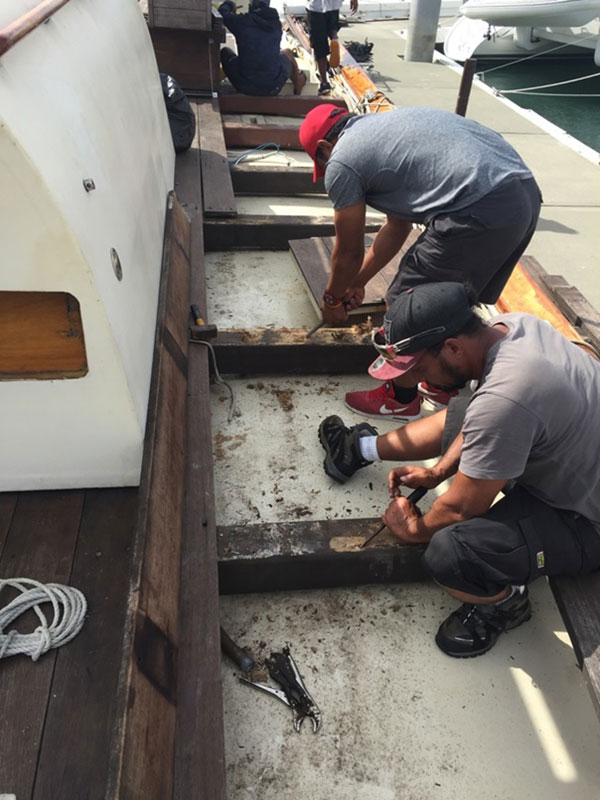 Maintenance work 1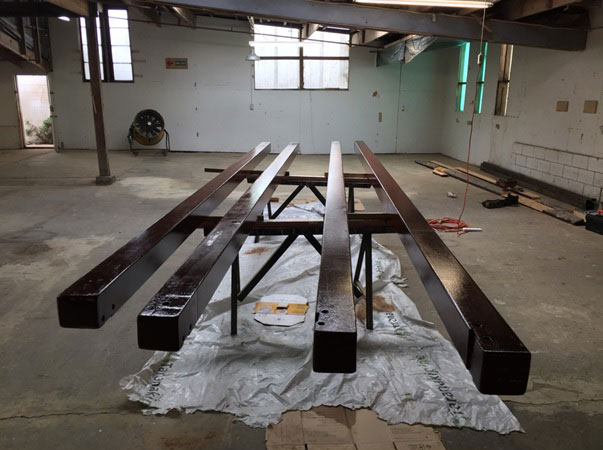 Maintenance work 2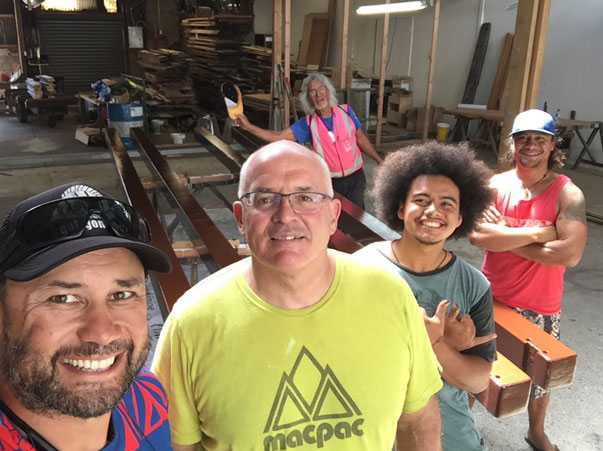 Schanneld and crew
I traveled to New Zealand (NZ) with key KNCF project partner SVS to manage maintenance schedule on "Gaualofa" which was crucial for KNCF project success over next few years. This is because certain materials and specialized expertise and equipment required for maintenance of these traditional canoes (that have solar power batteries) could only be done in NZ. At the same time, I was there to lead SVS voyage and engagement around NZ for the Waka Odyssey. This is a NZ festival that played tribute to "Vaka" culture and Maori ancestral links to Polynesia. The sail around NZ also provided important training for new Samoan crew that will participate and implement the Samoa KNCF project. It built experience, confidence and capacity in youth, community and public engagement.
Attending the Pacific Islands Climate Change conference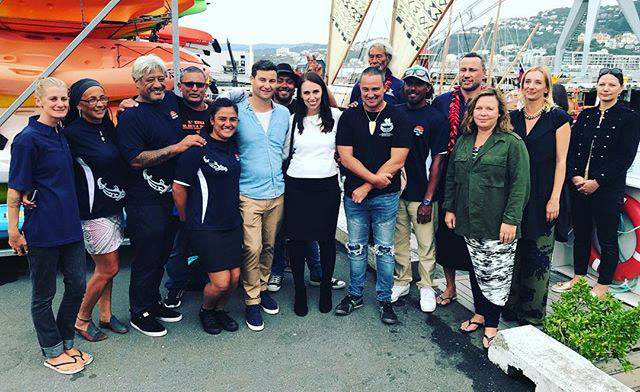 Schannel and SVS crew with NZ Prime Minster,
Jacinda Arden at the Waka Odyssey Festival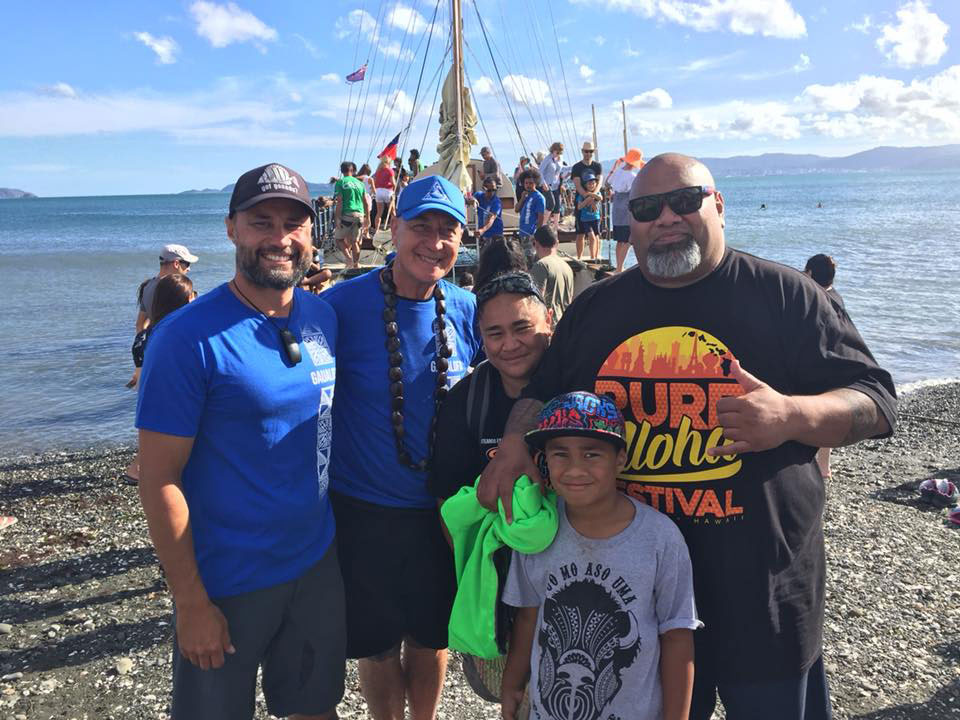 Waka Odyssey Festival
Furthermore, the voyage was used to promote Samoa's "Vaka" based environmental education campaign at the 2nd Pacific Islands Climate Change conference (Wellington, 21-23 February 2018). I presented on the Vaka education initiative and the upcoming Samoa KNCF project that CI Samoa and its partners are pioneering in Samoa. The highlight at the conference was having Samoa's Prime Minister Hon. Tuilaepa Lupesoliai Neioti Aiono Sailele Malielegaoi share the campaign is his opening address to conference participants and distinguished guests. The Vaka based education initiative was profiled very well at the conference and at other events through NZ, which has increased awareness, interest and further support. There are far more exciting opportunities now to follow up and leverage from.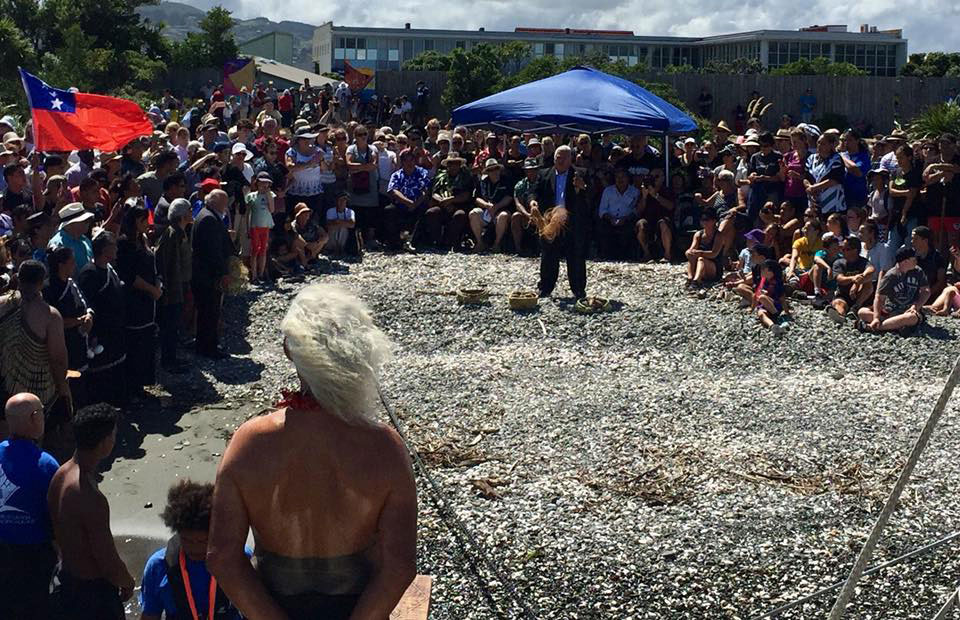 Tuilaepa shares the campaign is his opening address
to conference participants
Back at base・・
CI Samoa's Maria was setting up meeting and recruiting key partners to collaborate in executing the KNCF project. As the Vaka based environmental education campaign involves various areas from mountain ridges towards the ocean it is important to involve sectors that are involved in monitoring and management of these various areas. Furthermore, there are other national existing programs implemented by key Government Ministries that would help complement KNCF. CI Samoa have approached 7 key partners and so far, 4 have confirmed their support on the campaign. Maria also worked on drafting the social perception survey for the communities to ascertain environmental perceptions and knowledge of communities and help identify knowledge gaps. A first draft has been produced which will be later circulated to partners for comments and finalized.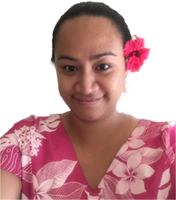 Next 3 month's activities (future plan)
The next upcoming activities for CI Samoa are:
• To finalize social perception survey form and to implement the social perception survey for selected sites under project in collaboration with the National University of Samoa (NUS) and Samoa Voyaging Society (SVS) in April.
• Host the exchange workshop with the Bird's Head Seascape team and partners on the 7th-11th May 2018. The output of the workshop would be the structured education module package that will be used to deliver to local communities. Initially, the package will be trialed in the following week before actual campaign.
• Plan logistics of the actual campaign to be implemented mid-June to July.