Activity Report from Indonesia Vol.05
(2018 October - December)

from Makoto Yata
Making guidebook has started.
In mid - November 2018, Malasari village celebrated the harvest season. All villagers go to Rice terrace, and reaping their harvest.
Villagers plant local rice species, reaping only ears of rice plants. I regret to say, the traditional way of harvesting rice such as seen in the Malasari village almost disappear in Java Island because modernization of agriculture.
Traditional way of rice reaping is one of important activity for Ecotourism program in Malasari, because its value for cultural heritage.
マラサリ村の伝統的な稲刈りの様子
Fortunately, rich good condition of nature and traditional culture still remain in Malasari. We are conducting development of tourism activity and training for interpretation for tourist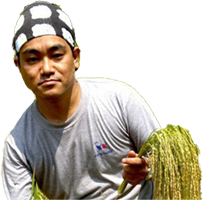 Last three month activities
1)Making guidebook for Jungle Trekking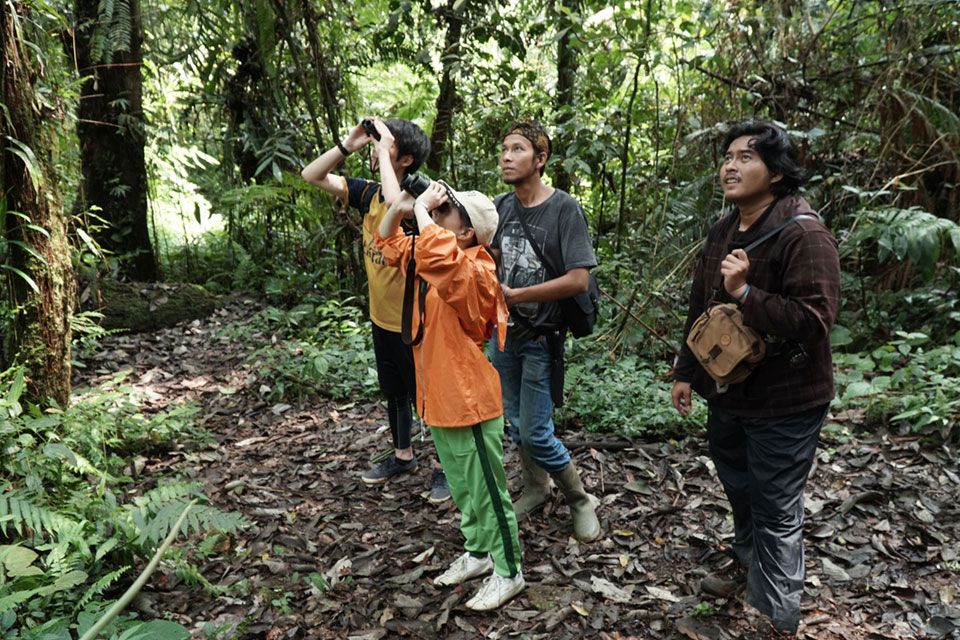 The guidebook is scheduled to be completed in May,
and surveys are underway involving many students
The most popular program in Malasari ecotourism is jungle trekking. We have conducted several technical training for locals as an interpreter. Today, 25 young people living in Marasali village are active as interpreter.
To support such local interpreters, we are preparing a guidebook for trekking routes. To make a guidebook, we are collaborating with students who majored ecotourism in Bogor Agricultural University. In this period, they are making inventory for wild animals and natural forest resources in trekking route.
2)Internship for Japanese Student.
Our SATO YAMA UMI Project is being conducted in 6 countries by 3 Japanese NGOs. One of the objectives of the project is not only activities in each country but also human resource development of young Japanese people who have awareness of the environment. We dispatch Japanese students as interns to the project sites and support them to deepening understanding of environmental issues through onsite experience.
In Indonesia project, JEEF greed Mr. Yugo Nasu, 3rd grade students in Ritsumeikan University, and he had opportunity to learn for several environmental issues in Indonesia including Malasari Village.
Yugo Nasu and Local students who involved in survey for making guidebook.
His experience will be reported at "SDGs Youth Summit 2019" to be held in Tokyo on March 6.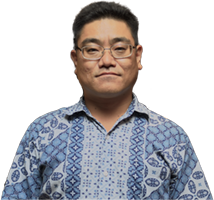 Our Next Three month
• Continue the guidebook making work that began in October 2018.
• Conduct study tour by represents of youth of Malasari to National Park in Sumatera to learn pioneer case for community based Ecotourism.