Activity Report from Bhutan Vol.06
(2019 January - March)

from Ugyen Choden
Japanese Origami Crane
landed on Phobjikha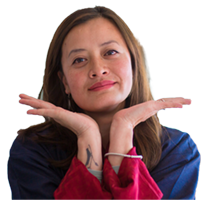 Visiting Nature Club in Phobjikha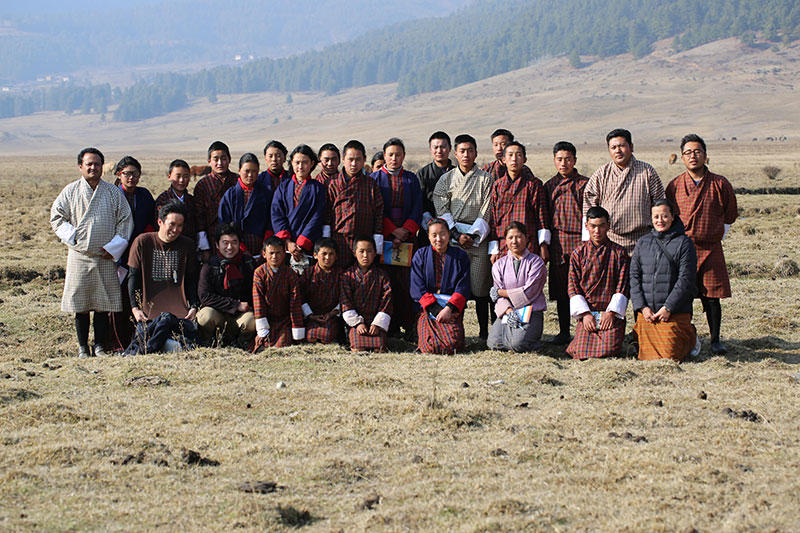 Participants of the activity
We conducted two activities with 25 nature club members from Phobjikha Central School along with the nature club coordinator and a staff from JEEF on March 13, 2019. The participants visited the wetland to observe, feel and sense the wetland. The students also took notes of the things they observed in their journal.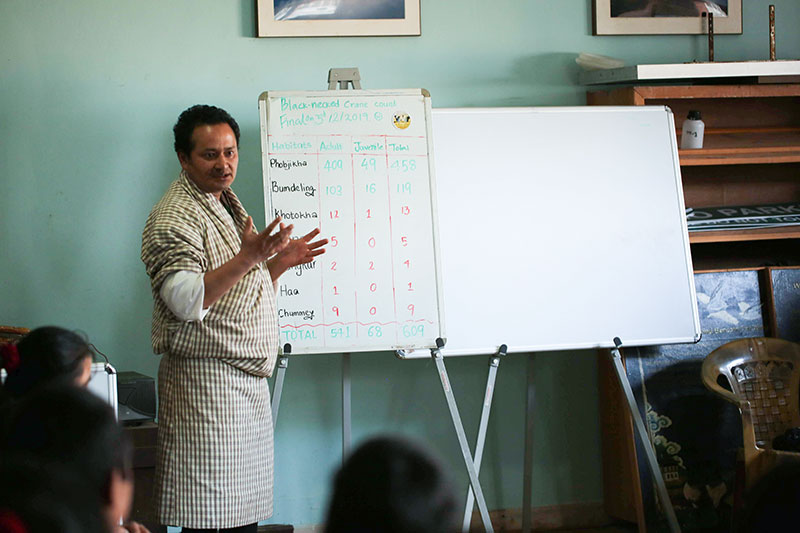 Santa presenting on the status of Black-necked Cranes
After visiting the wetland, the participants visited the Black-necked Crane visitor centre where they shared their observation.
Mr. Santala Gajmer, the manager of the centre presented the importance of wetlands and its association with the Black-necked Cranes (BNC) and the communities to the members.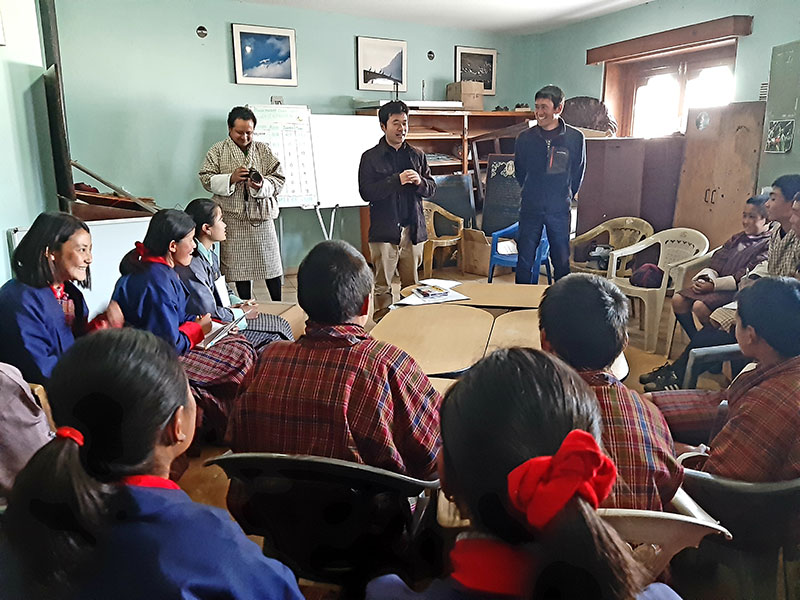 Environmental education activity conducted
by using Origami
After the session on the wetlands, the staff from JEEF and JICA volunteer did an environmental education activity by using Origami Crane. The participants experienced making Origami, but the activity had a meaning behind as "it is important to observe objects carefully, which would be connected to the future conservation of environment, animals and plants". The activity was enjoyed by the students, teachers as well as RSPN team.

Our Last Three Months
Environmental education
The consultation workshop for the development of Environmental Education reference materials was conducted in Punakha on 14-18 January, 2019. There were 19 teachers and 5 RSPN staff participated the workshop.
The RSPN team and a staff from JEEF visited Phobjikha on 12-13 March, 2019. Two activities were conducted by using the Environmental Education guidebook. Nature club coordinator, nature club members and a JEEF officer participated activities.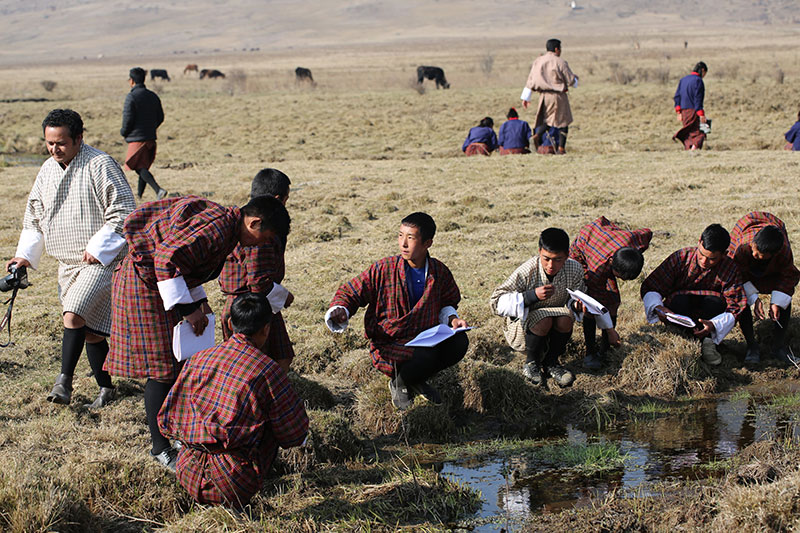 Nature club member enjoyed to observe, feel and sense the wetland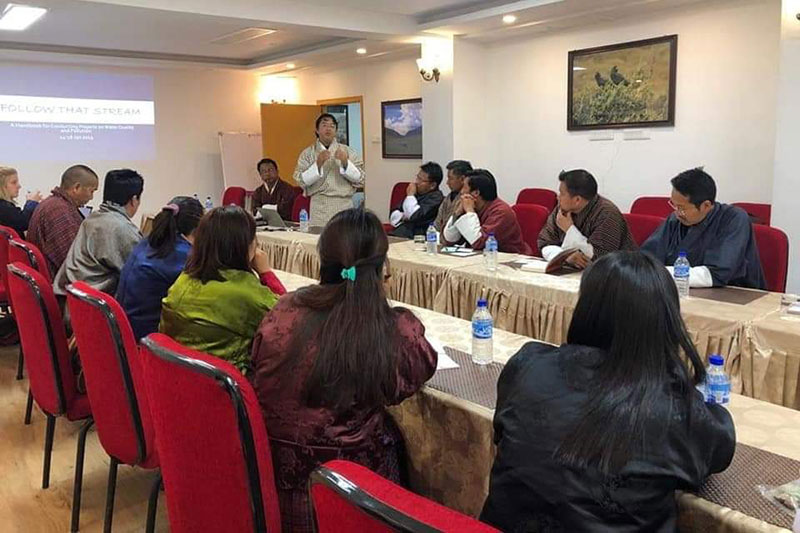 Discussion in the consultation workshop
Awareness raising
The video documentary was shown to the Publication review committee of RSPN. A lot of feedback and comments were received of which the firm is integrating the comments. We have already assessed the existing exhibits in the visitor centre and we are currently developing the content of information panel to be displayed at the centre. Having said that awareness programs could not be conducted as the materials for the programs are still in the draft form.

Our Next Three Months
Environmental education
By the end of June-early July 2019, we will conduct a training for teachers on how to use the materials in Paro, after complete developing the Environmental Education reference material
Awareness raising program
• The leaflets and posters for BNC anatomy and association of BNC with wetland and communities will be printed out by the end of April.
• We will also produce T-shirt with environmental messages.
• Development of the exhibits for the BNCVC will be completed by the end of April, and print it by the end of May.
• Awareness program for Monastic bodies will be conducted by the first week of May 2019 along with other awareness programs by using the translated crane behaviour guide book.